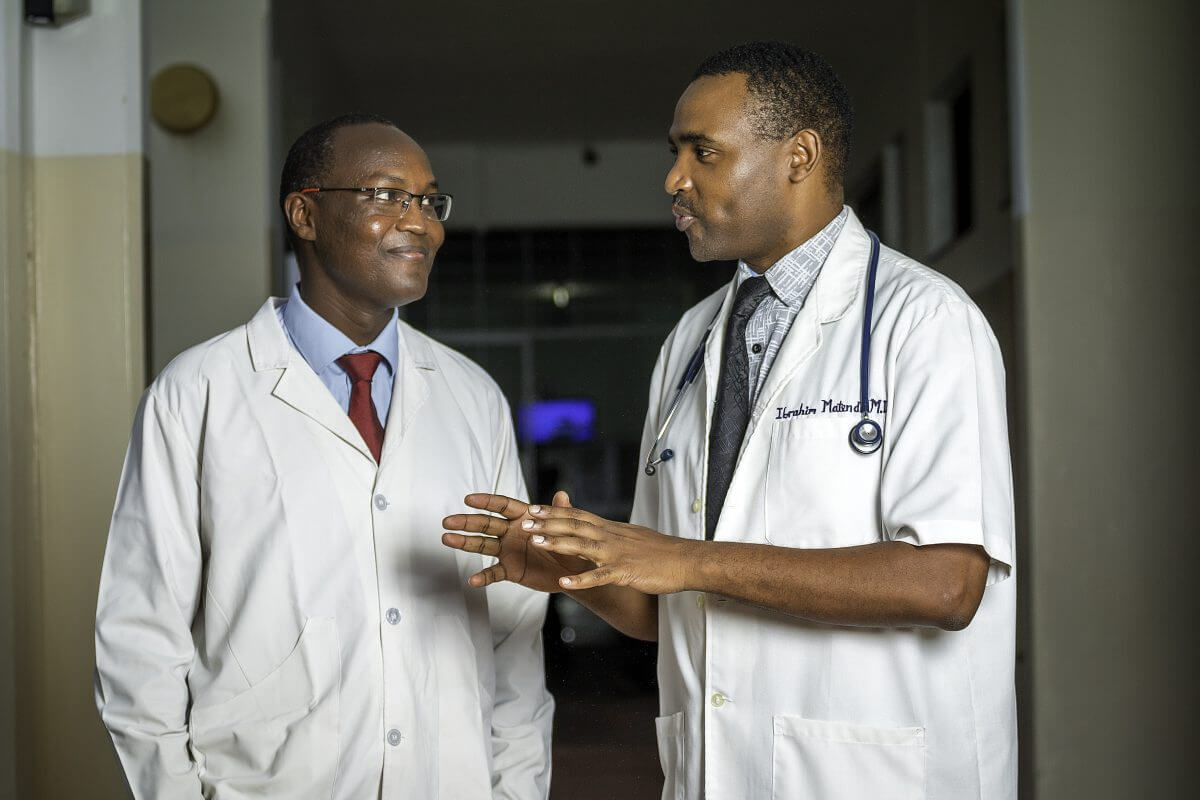 Kenyan Doctors Support Fund
Kenyan doctors are essential for our continued evangelism for Christ in this largely Muslim area, where eye care and surgery is so much in need, but there are so few eye doctors to go around. Did you know that in the U.S. there is one ophthalmologist for every 16,000 people, but in Kenya there is only one for every million people? In Africa, if you are blind from cataract, you die 10 years earlier than a sighted person due to neglect. So in Africa, cataract blindness is a fatal disease. We use optical, medical and surgical eye care as our opening to have a conversation about Jesus, and as our patient's eyes are opened physically, so are their hearts to the truth of His saving grace.
You can keep up with the ongoing work and progress of the Lighthouse ministry through following us on Facebook and Instagram and through signing up for our newsletters. We remember how Jesus made the ultimate sacrifice for us and how we are to be a living sacrifice for Him. Blessings to you for your prayerful consideration of this need.
Donate to the Kenyan Doctors Support Fund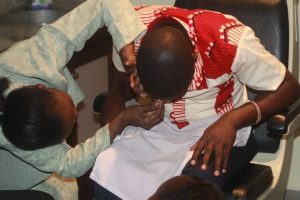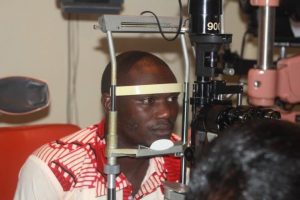 In a city in the tropics that is sunny and dusty like Mombasa, most of the seasons it is not strange to get people struggling with allergies. They frequently rub their eyes because of allergies and over time they develop a condition called keratoconous in which the shape of the cornea is distorted affecting their vision. The condition can be so bad that most are legally blind.
For many years these patients have suffered with limited help except spectacles or special contact lenses. The only sure chance to help them see again is cornea grafting.
This frustrated me a lot too that we made effort to get a special team come help train and establish a contact lens services at the lighthouse clinic. Peter is one of my clients who has struggled a lot and could not get any help that made him comfortable and see.
He needed one to the special scleral fitting lens that was not available locally. As a special order and fit, we had one shipped in by our partner firm in the USA. On arrival we had a session of scleral lens fitting with its attending concerns as he had never used contact lens before.
I can still see the broad smile and palpable excitement with the fulfillment. "Wow…I can see" were the first words I had. It is such a rewarding feeling that is hard to shake off and you know did the right thing.
Peter eventually learnt how to fit his own contact lenses the following day.
He was very grateful he could see well and there was alternative surgery for his treatment. His world is transformed and he enjoys much independence with ability to do more at work than before his sight was restored.
We are grateful to God for the gift of sight he gives to our patients every single day.