Mr. Kazungu and his wife supported their ten children working as a chef and missionary. Three years ago he became worried when his vision grew cloudy. Living in Kilifi, about 50km north of Mombasa, there were little resources available to him.
The following week, Mr. Kazungu's neighbor informed him that a team of eye doctors were going to be hosting a free eye camp, but he had to travel and was unable to be seen.
Three years later, in 2017, the cataract had fully developed and hope seemed lost. But the Lighthouse team was able to travel back to Kilifi where they first met him and bring him to the main 'Lighthouse for Christ' hospital to undergo a successful surgery.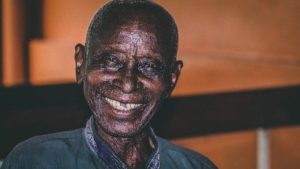 Who's life will you change today?